Corporations in Düsseldorf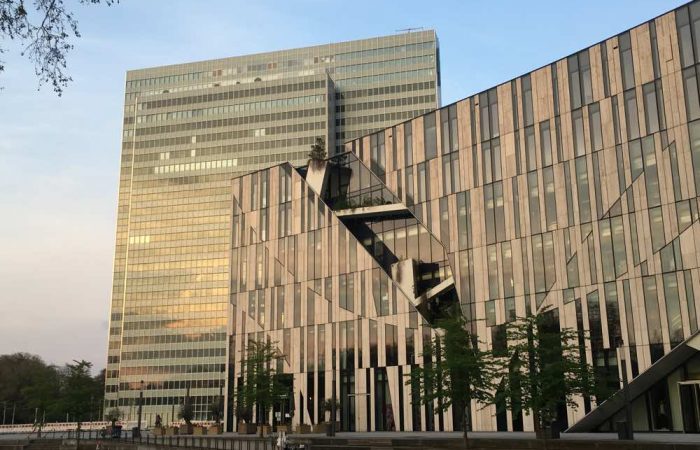 Corporations are attracted to Düsseldorf due to its function as the capital of the state of North Rhine Westphalia as well as a vast, nearby marketplace of 18 million residents. It is the most populous region in Germany.
The economy is traditionally vibrant and local businesses are able to develop well. The city has also managed to inspire companies from a wide selection of sectors to settle here.
National & International
A Multitude of both national and international corporations are located in and around Düsseldorf including 3M, Air Liquide, Amazon, Asics, Bayer, Beko, BBDO, Bird & Bird, C&A, Ericsson, Esprit, Fiege, Gerresheimer, Grey, Grohe, Haniel, Henkel, Johnson & Johnson, Knauf, Lanxess, L'oreal, Man, Messe Düsseldorf, Metro, Mitsubishi, Mitutoyo, Oracle, Pierburg, RWE, Schenker, Siemens, Sitel, Smirfit, Kappa, Sony, Tata, Telefonica, Toshiba, Trivago, Ubisoft, Ups, Uniper, Vodafone, Volunteer World, Xerox, Yakult.
Many companies that cite a lack of qualified personnel still tend to refuse to employ staff that are unable to communicate proficiently in German. That said, Düsseldorf is without doubt a popular expat destination and opportunities can be found in many fields of business.
By Vincent Green / Jan 21 2022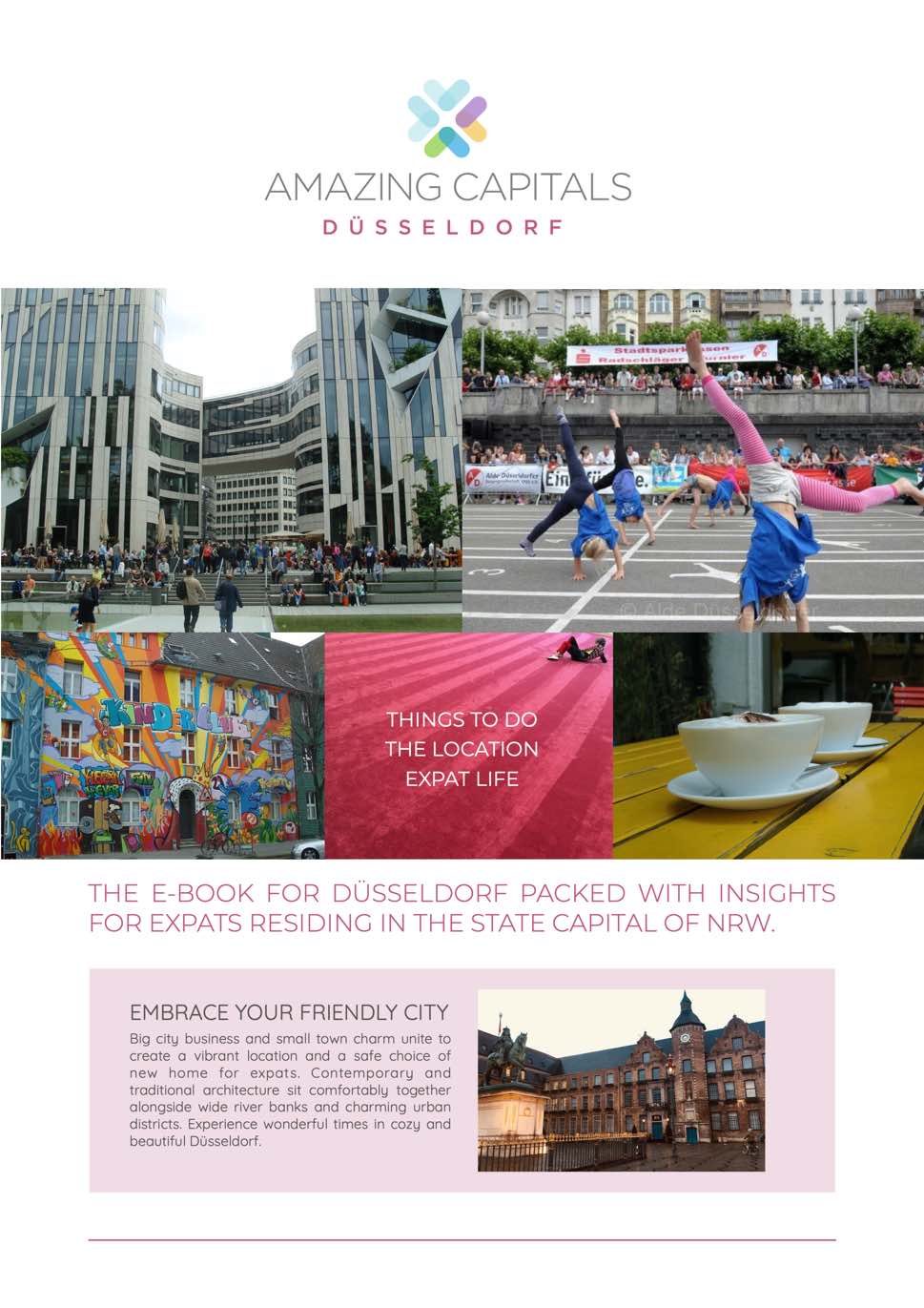 The expat eBook for Düsseldorf supports companies in their goal of not only attracting but also retaining their international staff. Insights enable a quick overview of the new location to help expats lead better lives. A valuable tool to help fill the gaps, join the dots and create an holistic expat ecosystem for the city and national or international companies.
The city guide for expats
Amazing Capitals Düsseldorf is a fresh and informative location guide full of insights for expats. Dedicated to helping international professionals make choices, settle and participate, it presents all facets of the city on the Rhine. Helping businesses to attract and retain international talent.