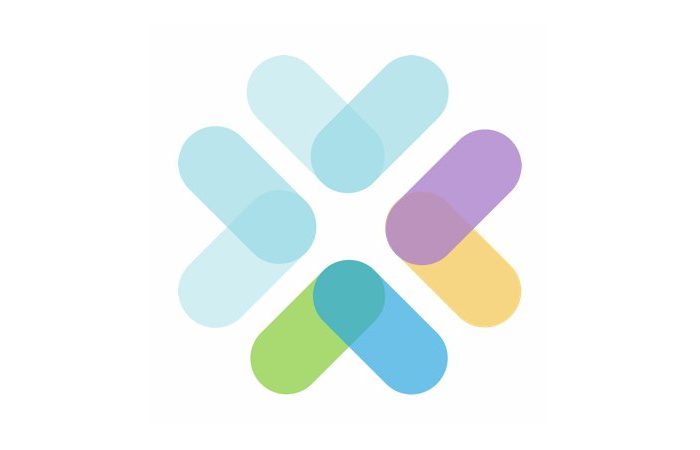 Your location is a mere dot on the surface of the planet. It is home to several hundred thousand residents, highly liveable and attractive. Yet it suffers from a common phenomenon affecting almost every place around the world, even those with a million or more inhabitants. 
Due to a shortage of qualified national professionals, the universal quest for international talent is ongoing and thus most likely affects your company. If your city lacks an attractive global image or enticing and comprehensive  presentations, you are unable to control the whole process of recruiting staff.
Convincing Package
The position, company and financials are meaningless to candidates if the factor of location fails to appeal. An alternative company will succeed and the candidate relocates to another city that is perceived to be a better fit. Your position remains unfilled and the consequences are both strategically damaging and costly.
Imagine taking command of the missing factor of your package. Help is at hand to present your location in the finest light to expats on the path to successful employee recruitment.
The Status Quo
Many attempts to engage expats fail when the prospective employee performs Initial research online and from afar. Browser bar results reveal expat-related topics that are unfiltered. They include social media where negative posts are omnipresent and only average soundbites of city information. A candidate's prior falsely perceived or even missing impressions can add to the mix and the result is predictable.
Due to the lack of quality city presentations, candidates remain unaware of the full spectrum of benefits the location has to offer them. Companies miss out on the potential to encourage new careers and fulfilled lives. The research continues in a city elsewhere.
Success Rates
Through taking control, you can overcome obstacles and your location can be presented in the best light to expats. An excellent, crystal clear image representation of the city is supported by a plethora of impressions along with factual information and an abundance of relevant topics for expats.
Furthermore, ecosystems are strengthened for all stakeholders. A holistic concept interconnects local support systems and reveals all there is to know to enable expat integration over the long term. Your international employees and their families are empowered to feel at home and lead better lives. The likelihood of staying is increased, success rates improved and company pressures reduced.
High Level Options
Invest in your success by supporting the local online resources for expats in your location and help shine a positive light around the world. A variety of corporate sponsorships are available to companies with Amazing Capitals Düsseldorf. They include sole funding of the complete online expat city guide. Ongoing partnerships with further businesses can also be booked. Sponsorship examples:
Exclusive, one year full Düsseldorf eGuide
One year Things To Do, Expat Life or The Location
One year bespoke personalised articles
One year of Düsseldorf expat eBook
Creation of bespoke expat eBook Düsseldorf
Creation of expat eGuide in a location elsewhere
Call or message on +49 151 66 55 22 32 to investigate the opportunities, a strategic approach in the city, levels of investment required and a unique proposal for you and your company.
Explore how to improve your expat employment circumstances. Reserve a discovery meeting on Calendly, call or contact via further options below. Opportunities include a variety of packages and advertising options. Joining is effective, efficient, quick and smooth.
By Vincent Green, Aug 16 2023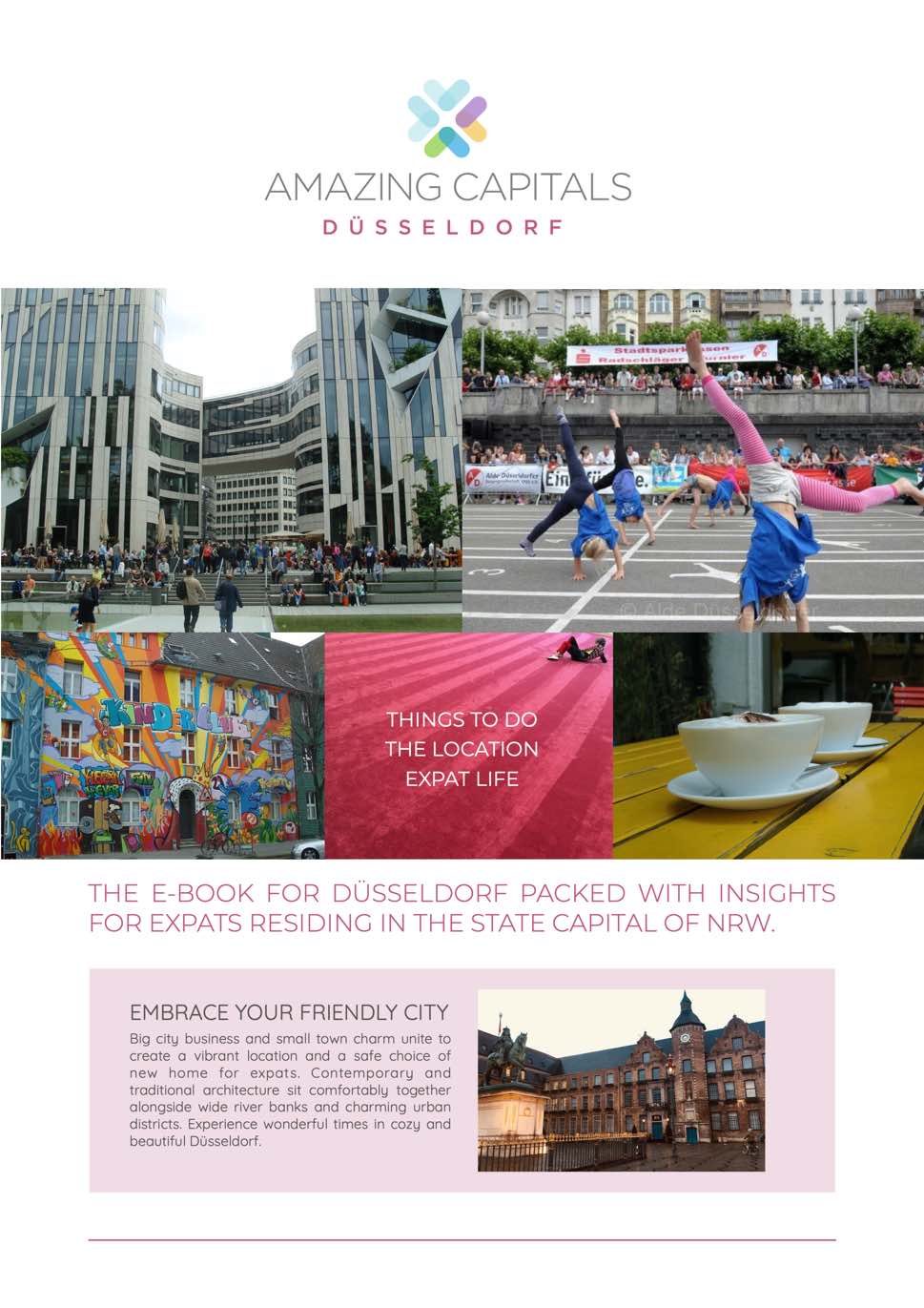 The expat eBook for Düsseldorf supports companies in their goal of not only attracting but also retaining their international staff. Insights enable a quick overview of the new location to help expats lead better lives. A valuable tool to help fill the gaps, join the dots and create an holistic expat ecosystem for the city and national or international companies.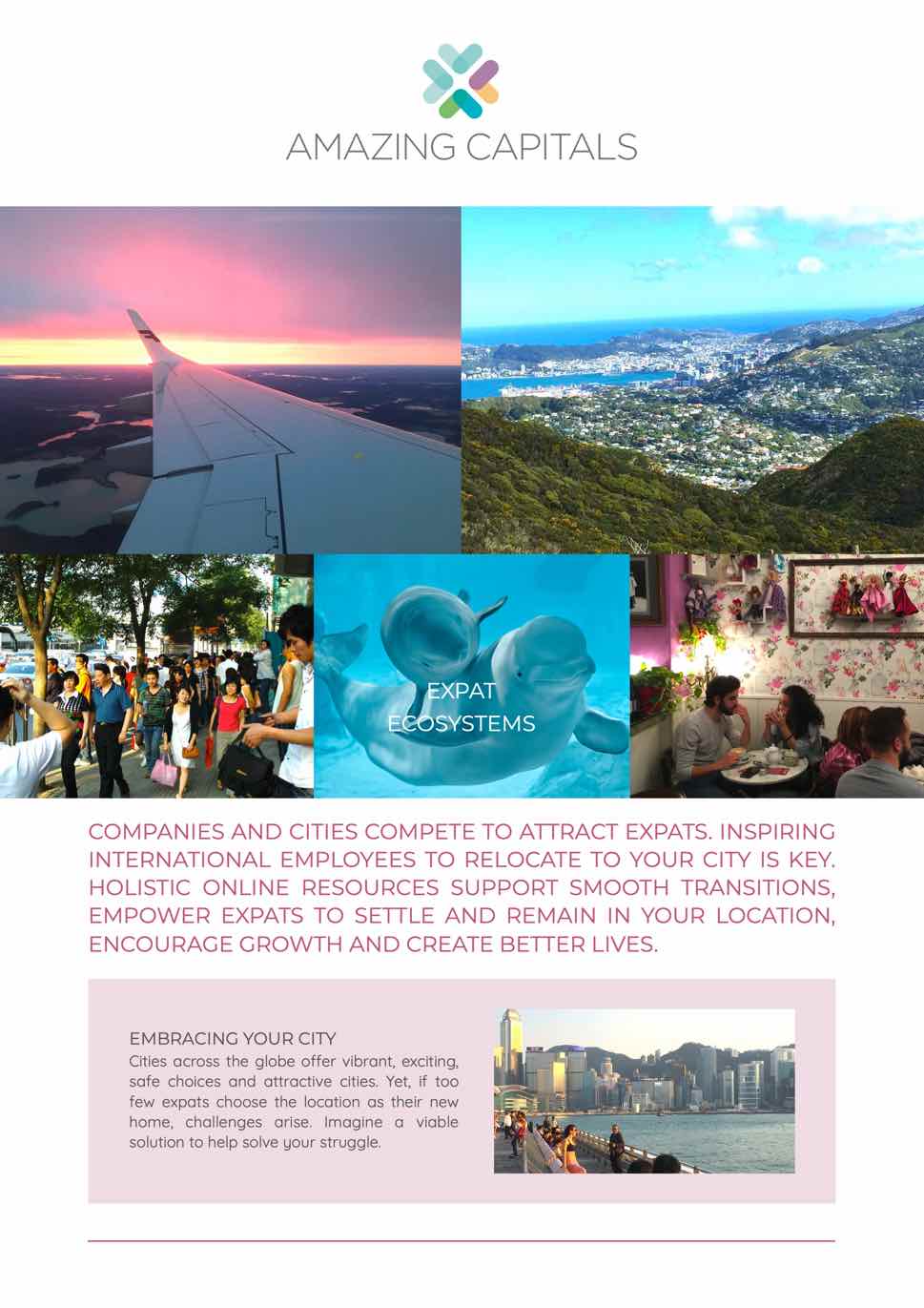 A more effective, holistic approach is required to inspire expats to relocate, provide knowledge to support settling in and motivate them to remain in their new home. A simple tool with a quick overview to help spread the word through your company. No signup required!
Amazing Capitals Düsseldorf overflows with insights for expats. The eGuide is dedicated to helping international residents make choices, settle and participate. Enjoy!