CARAVAN SALON IN DÜSSELDORF
August 27 - September 5 2021
Experience a great variety of leisure vehicles and caravanning products. The novelties of the 2021 season in one place. Over 300 well-known brands and newcomers.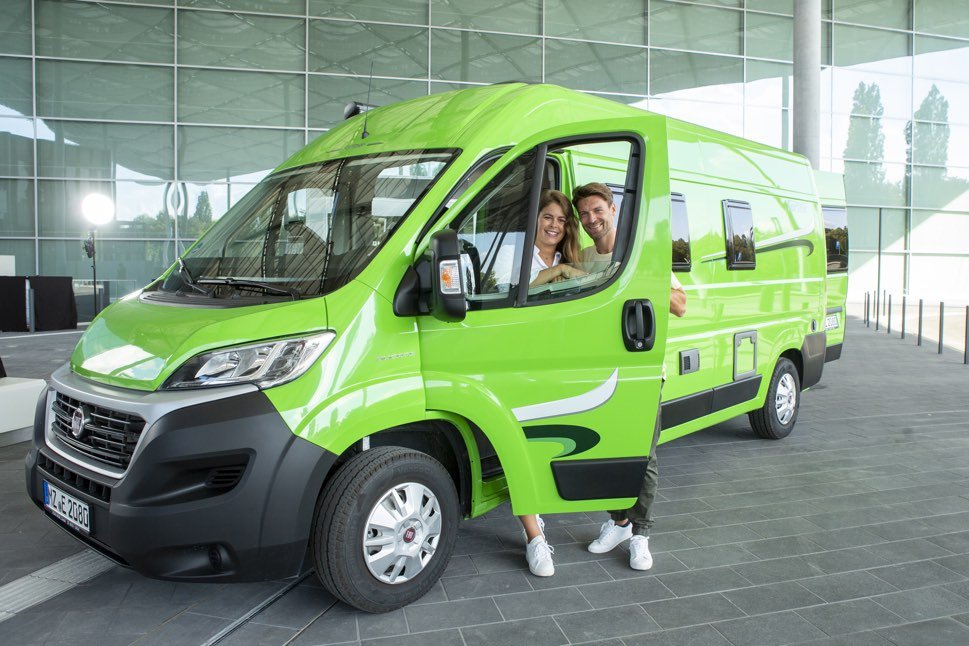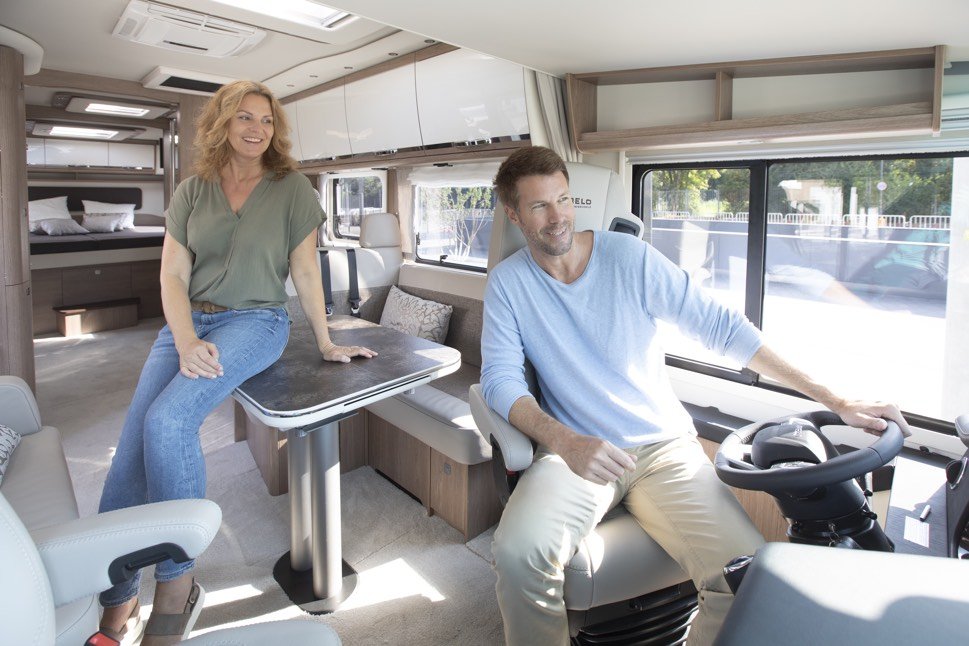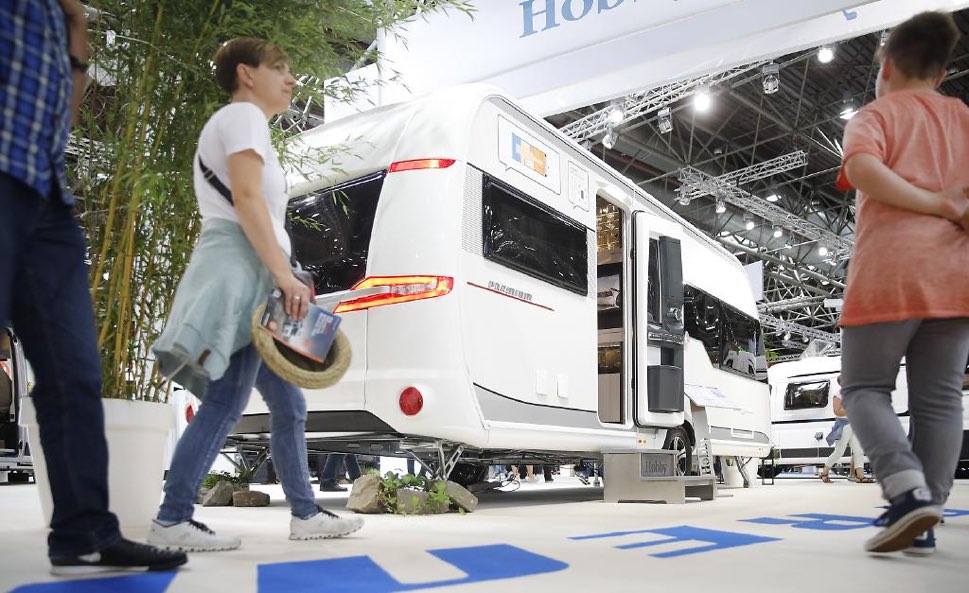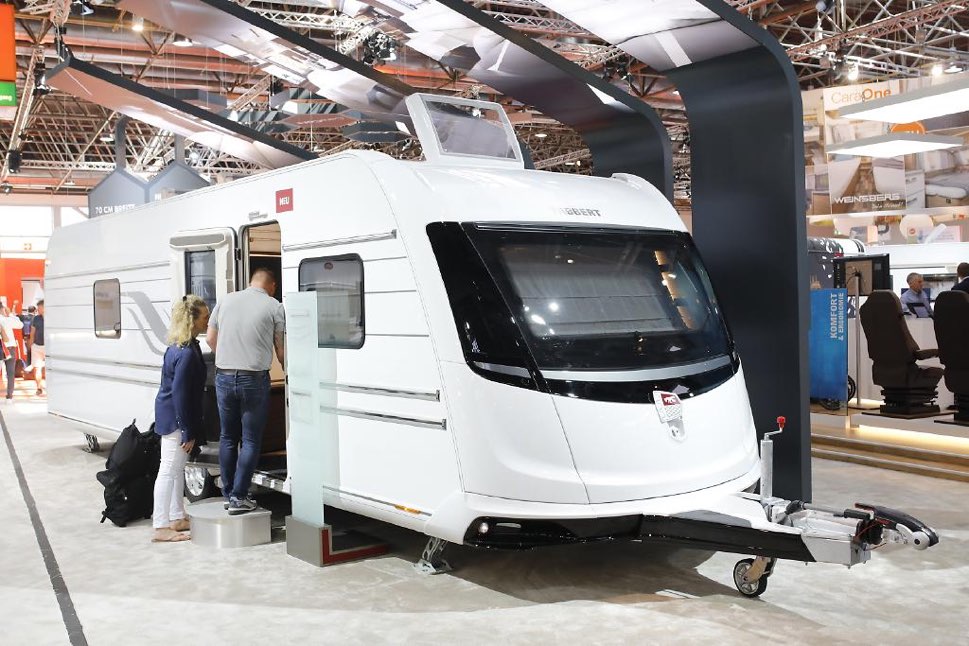 Caravanning and outdoor enthusiasts are excited about CARAVAN SALON in 2021. A strict regimen of state prescribed hygiene and infection protection concepts will be applied throughout each facet of the fair.
These include increased aisle width, more generous allocation of space in the halls, implementing meaningful distancing measures, wearing of masks as well as washing and disinfecting hands. A limitation of the number of tickets available, surveillance of the distribution of visitors and universal registration of all attendees are also important factors.
The decision for CARAVAN SALON to go ahead is especially welcome, since the number of people searching for an alternative to get away this year has increased exponentially. The popularity of caravanning as a form of vacationing is growing and attracting many new customers, especially under current circumstances. The interest taken in recreational vehicles, accessories and services has been enormous for years and not ceased during the Corona crisis either. 
Sales are on the rise too, and herein lies the fascination of the world's largest trade fair. Motorhomes and caravans are above all emotional products. Potential customers want to see and touch the vehicles before buying them and this does not work digitally. The persuasive power of real displays accelerates decision-making processes substantially. That is why it is so important to be able to offer exhibitors a stage for their new products and innovations especially during these extraordinary times.
Ten halls and outdoor grounds
Like no other leisure trade fair CARAVAN SALON from August 27 – September 5 2021 is synonymous with the passion that all caravanning enthusiasts share. This year sees the Düsseldorf trade fair for motorhomes and caravans already kick off for all parties interested on Friday. This gives all visitors an extra day to get to know the fascination of mobile leisure. 
In ten halls and on the outdoor fairgrounds, over 300 exhibitors will showcase the trends, innovations and novelties for the coming season. This year there will again be a broad spectrum of manufacturers and brands offering a huge selection of products across all vehicle categories.
Once again this year, the top launches for the season will be revealed in Düsseldorf. In addition to motorhomes and caravans, base vehicles, accessories, technical equipment, detachable parts, roof-top tents, mobile homes, campsites, motor camps as well as travel destinations will be on show.
Variety and innovations galore
2020 also scores with greatest variety of products and innovations galore. Again this year many renowned international manufacturers will be presenting their latest generation of motorhomes and caravans. The spectrum on display in the Düsseldorf exhibition halls ranges from compact, smart models to spacious luxury mobile homes not forgetting special all-terrain vehicles.
The vast diversity of products being presented make a visit to the trade fair an interesting experience. CARAVAN SALON will once again prove the best platform to gain a comprehensive and yet condensed overview of the market. This applies in particular to newcomers who are now interested in caravanning for the first time. Obtaining basic and comprehensive information could not be easier.
CARAVAN SALON will also serve in 2021 as the place where the sector launches its technical innovations and product news. One trend continues to be the interconnection of various components in the vehicle. Furthermore, customers want more convenience. Ever new layouts and furnishing options make it possible to configure vehicles according to individual needs and preferences. This also holds true for the interior design with soft colour schemes and modern lighting concepts all designed to create a magnificent feel good atmosphere. 
Innovation for new clientele
In the motorhome segment compact models are especially popular as they particularly appeal to younger target groups and caravanning newbies with easy handling, maximum agility and lower entry-level prices. On a smaller footprint smart and space-saving storage solutions and furnishing concepts are of particular importance. Add to this the wide range of base vehicles now available.
A new concept
A new array of halls awaits exhibitors and visitors this year. For the first time Hall 1 and the South entrance with its spectacular roof structure will be will be incorporated for the first time. Halls 4, 9 to 12 as well as 16 will display caravans and motorhomes. Vans can be found in Hall 15 where the premium segment can also be marvelled at. The exhibitors of the tourism segment presenting campsites and motor parks as well as travel destinations will be featured in Hall 12 next to the cash & carry segment for camping accessories. Exhibitors from the "technical equipment for order" segment can be found in Hall 13. A total of our entrances are available to visitors entering and leaving the fairgrounds.
Facts and Figures
CARAVAN SALON DÜSSELDORF 2021 is open from 10 am to 6 pm from August 27  thru September 5 2021. A one day online ticket for adults is 13 euros. Students and CARAVAN SALON Club members pay 10 euros and children aged 6 to 12 are charged 5 euros for per ticket.
All tickets are exclusively available online and in advance. Please note, there will be no ticket counters open on site! Admission tickets include a free return trip to the exhibition centre within the networks of the Rhein-Ruhr transport authority, VRR on the day of the visit to the trade fair. Including DB trains travelling in 2nd class compartments.
RV Park
At the Caravan Center on large car park P1, Grossparkplatz P1, the trade fair visit becomes a real experience for the duration of the fair. The park provides fully serviced and unserviced pitches.
Pitches can only be booked online following the purchase of entry tickets to CARAVAN SALON in the ticket shop.
Caravan Salon Club
The Club can look back on impressive growth for more than two decades. The world's biggest trade fair club has almost 200,000 registrants. Club membership is completely free and offers all caravanning fans helpful information as well as useful bargain offers and price discounts.
TourNatur Hiking & Trekking
Fitting well into an outdoor lifestyle, the TourNatur fair runs in parallel during the first weekend, September 3-5 and is included in the entrance fee. Exhibitors present the latest equipment, expert advice on the expansive topic of hiking and trekking as well as hiking destinations. Germany's only consumer exhibition of its kind, the fair is located in hall 14.
All involved are doing everything in their power with passion and know-how, to ensure safety while presenting caravanning fans with a great trade fair and once again make the CARAVAN SALON Düsseldorf an attractive meeting place for the industry this year.
Please note: This year, tickets may only be purchased online. They are valid for the day for which you have purchased and registered.
Words Messe Düsseldorf, story Vincent Green, Jan 19 2021
Messe Düsseldorf GmbH
Messeplatz, Stockumer Kirchstrasse 61
40474 Düsseldorf
+49 211 456 001
The public transport system in Düsseldorf is safe and normally efficient. A dense network of trams, Strassenbahn, above and below ground as well as buses serve the city and its suburbs. Links via the S-Bahn train system reach further outlying areas and some neighbouring communities.