CARAVAN SALON IN DÜSSELDORF
Aug 30 - Sept 8 2023 (Aug 30 Preview Day)
Experience the largest selection of leisure vehicles, caravanning, outdoor items, destinations, trends, innovations and new products all in one place. More than 750 exhibitors from 37 cou|ntries and well over 200,000 visitors from more than 70 nations come to interact in 16 halls.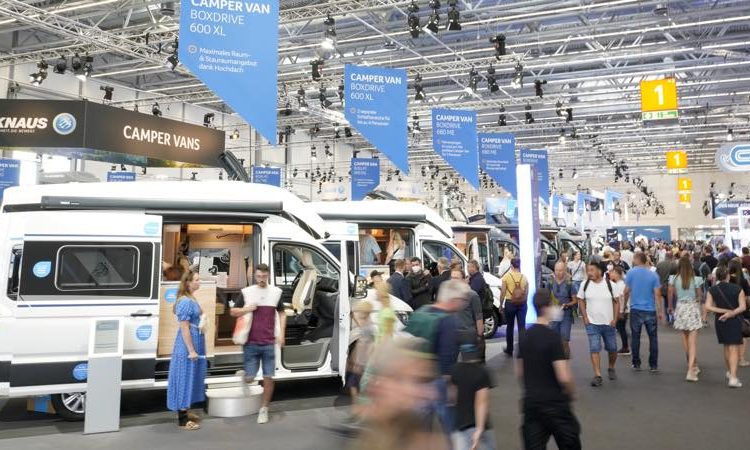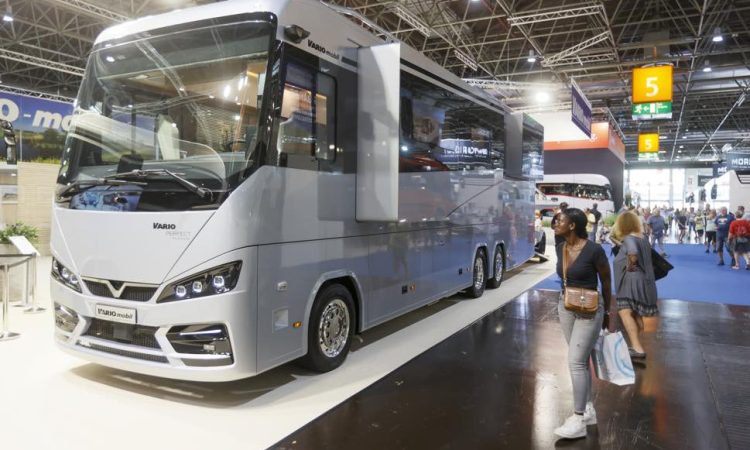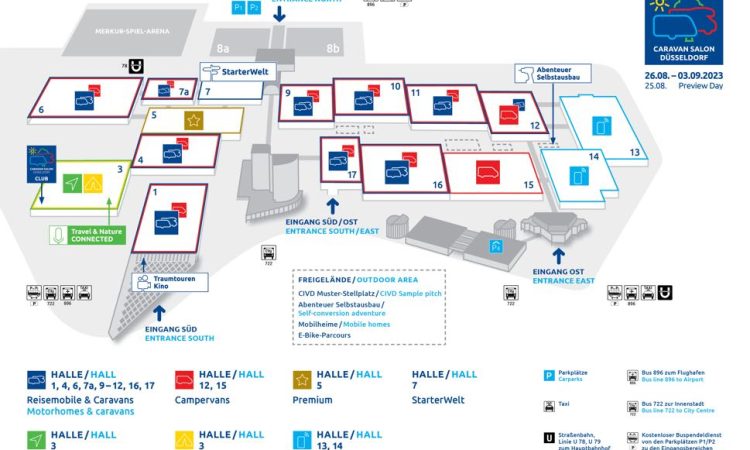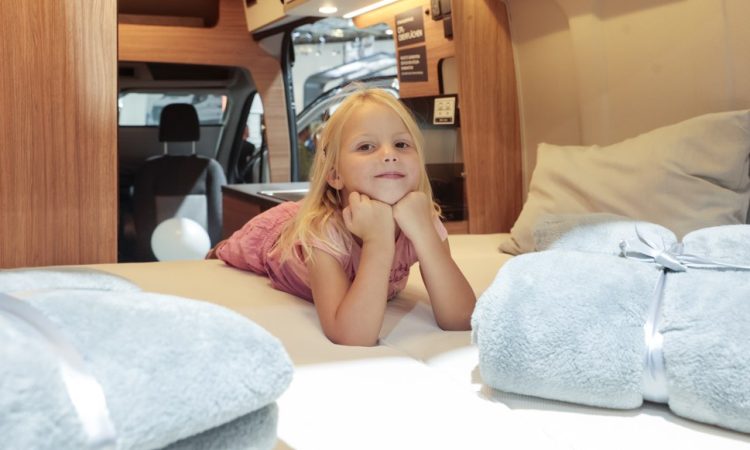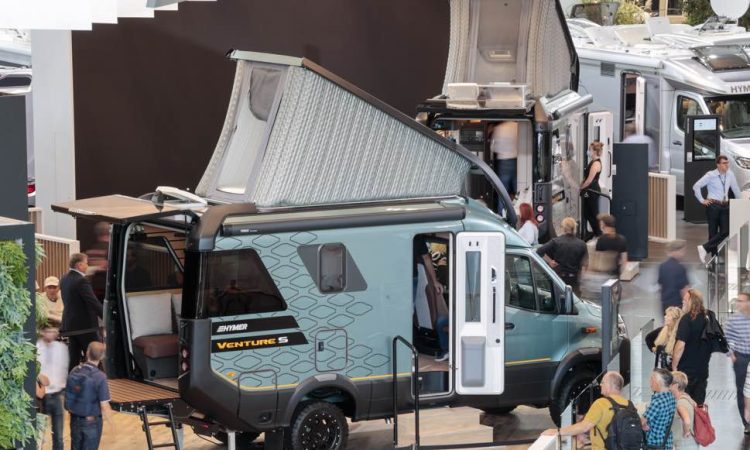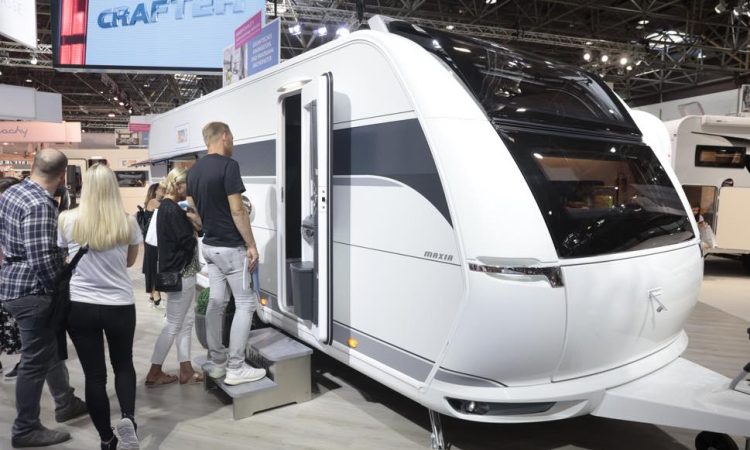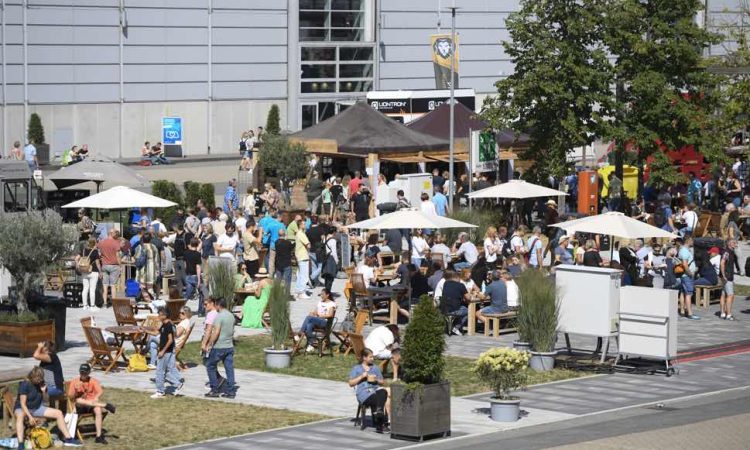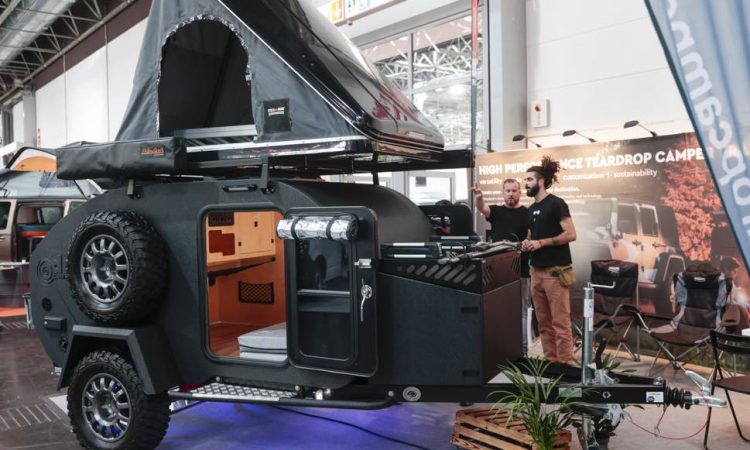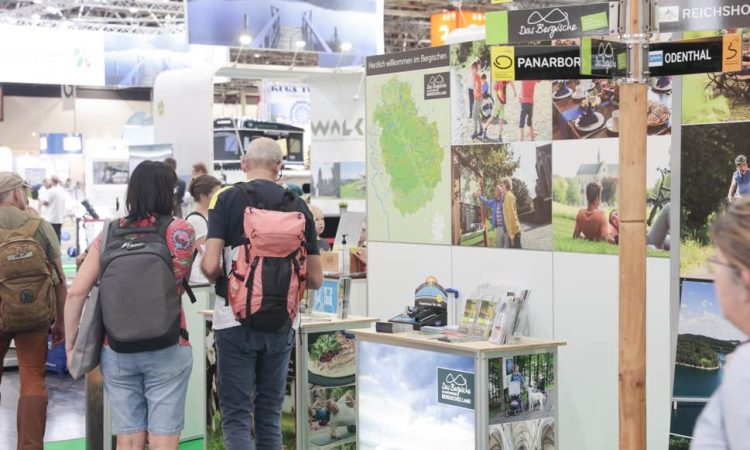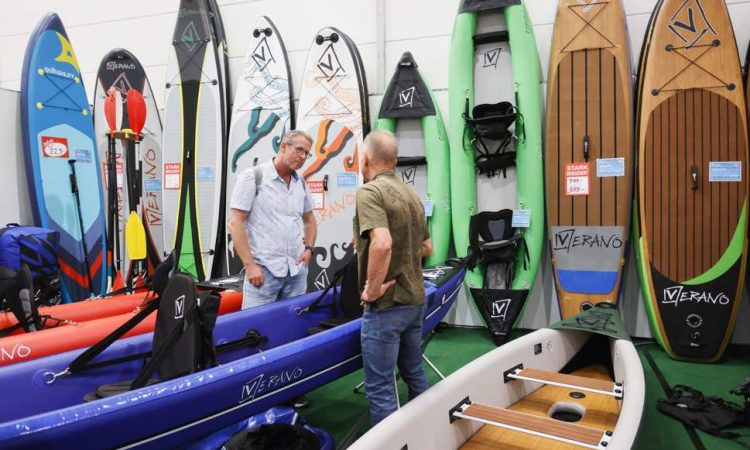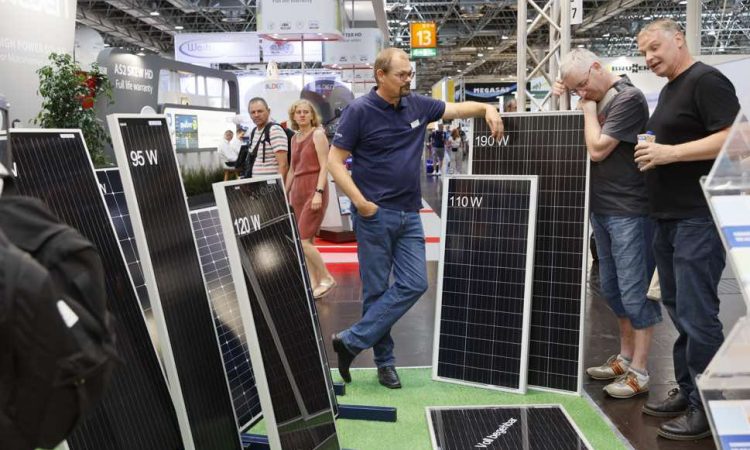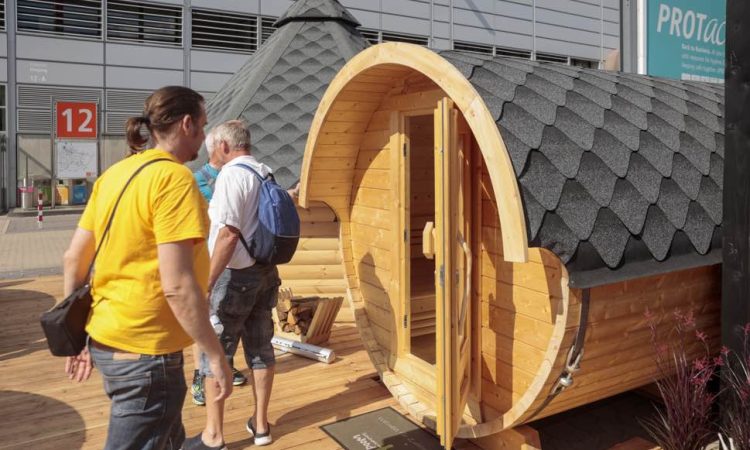 The fascination of mobile travelling involves being at home everywhere while enjoying liberty and proximity to nature. For ten days from August 30 to September 8 2024, all friends of caravanning will be offered a unique overview of the fascinating world of mobile leisure.
At the renowned CARAVAN SALON in Düsseldorf, the latest generation of motorhomes, caravans and campervans will be on show in 16 halls. In addition to these vehicle highlights, visitors will find a huge selection of accessories, technical equipment, detachable parts, rooftop tents, mobile homes, caravanning and camping accessories, outdoor wear and equipment, travel destinations, campsites as well as motorhome pitches.
Discover hands-on the three segments of Technology & Components, Outdoor & Equipment as well as Travel & Nature. The leading caravanning trade fair is the date when the sector presents its new products and innovations for the future, while setting standards for quality and diversity of the products on display. It is thus  the finest place for visitors to see such a comprehensive presentation of brands and thereby enable direct product comparison.
Preview Day
Due to a limited number of tickets allocated, Friday, August 25 is particularly recommended for those with specific intentions to purchase recreational vehicles. Visitors can explore all 16 halls in a quiet atmosphere and be the first to experience novelties. The exclusive atmosphere makes it possible to calmly compare favoured models, tourism ranges and equipment without time pressure.
Newcomers
Caravanning as a way of holidaymaking is delighting more and more people. New entrants and interested visitors can discover products and services tailored to their needs at the service-oriented and customer-friendly Starter World in hall 7.
In the unique space of Adventure DIY located outside halls 13 and 14, professional advice and expert knowledge are offered while self-fitted recreational vehicles demonstrate many possibilities. Themes include power and energy supply, workshop and materials science, heating and cooking, living and joinery, windows and hatches as well as insulation or layout planning.
Motorhomes & Caravans
With more leisure vehicles anywhere in one place, CARAVAN SALON really shows everything a caravanning enthusiast's heart desires. From cult mini caravans to motorhomes with exquisite interior design to specially designed family vehicles, the fair presents a whole world of mobile travel.
Drawn by an exponential increase in popularity, almost all renowned national and international manufacturers present their latest generation models and popular classics in halls 1, 4, 6, 7a, 9-12, 16 and 17.
Campervans
The ever popular campervan, also called a panel van or camper, is particularly flexible thanks to its compact dimensions and is also suitable for everyday use. Especially younger caravanning fans and sporty, active caravanners prefer this leisure vehicle class.
CARAVAN SALON offers a unique selection of campervans in halls. Whether full comfort in the smallest space or purist design, the dream of independence in the great outdoors can be experienced in all its diversity 12 and 15.
Premium
The red carpet is rolled out for the premium segment of leisure vehicles in Hall 5. Finest design, highest quality materials and imaginative solutions reveal interiors with five star ambience, an integrated garage for the sports car or slide-outs that increase living space of the luxury model in the blink of an eye.
Expedition vehicles that master even the greatest adventures in any terrain in style, also guarantee to amaze the most discerning audience. For years, the Premium Hall has been a real attraction for young and old.
Travel & Nature
Discovering new destinations and combining mobile travel with regions offering outdoor activities is proving highly popular. Whether it's hiking, cycling or boat tours with canoes and kayaks, the great outdoors beckon and ever more people are heeding the call in Hall 3.
The tourism sector is also represented by a variety of fascinating and attractive destinations in hall 3. Besides Australia, Austria, Belgium, Canada, Croatia, Luxembourg, Italy, The Netherlands, Spain, Switzerland as well as Germany, where locations include the state of North Rhine-Westphalia full of surprises closer to home.
Equipment & Outdoor
Located in Hall 3 equipment includes accessories, digital offers and services relating to caravanning are also presented. Discover awnings, roof tents, folding caravans, products for water treatment, camping furniture and much more. 
Outdoors offers a range of equipment and clothing for all holiday and leisure activities, whether hiking, climbing, water sports or cycling. Camping articles and matching outdoor accessories can be bought directly on site.
Caravanning is also particularly suited to exploring holiday destinations by e-vehicle and e-bikes. An e-Bike-Parcours in front of Hall 15 offers the ideal opportunity for visitors to try out handling properties of e-bikes, e-scooters and e-cycles as well as eco-movers.
Technology & Components
Halls 13 and 14 are where visitors can find professional equipment such as water treatment systems, air-conditioning technology, industrial batteries and the entire innovative power of the accessories and equipment sector.
Trending themes include energy supply, the use of environmentally friendly materials as well as particularly space-saving solutions.
The Club
CARAVAN SALON Club, boot.club as well as ADAC and ARCD members receive discounts. Membership of the CARAVAN SALON Club is free of charge and offers all caravanning fans helpful information as well as useful bargain offers.
RV Park
In high demand for the duration of the fair, the Caravan Center on parking lot P1, becomes Europe's largest RV park with 3,500 fully serviced and unserviced pitches. Booking is possible online following the purchase of entry tickets to the fair.
Tickets
Tickets should be bought online and are personalised. An adult day ticket from 10am to 6pm costs €19 over the weekend or €17 Monday to Friday and discounted €16 or €14 respectively. For children aged 6-12 yrs they are €8 over the weekend or €6 during the week. Tickets for the preview day are €35, €30 and €8 while weekday afternoon tickets from 2-6pm are €10. CARAVAN SALON Club and Boot.Club members receive discounts.
Digitalisation
Messe Düsseldorf's digital concept facilitates deeper research of brands and products at CARAVAN SALON through an interactive hall plan in English. Prior contact to interesting presentations or arranging appointments at the fair. are thus encouraged.
Beyond matchmaking, web sessions, video showrooms, a hybrid forum and virtual meeting rooms, the virtual platform offers interesting tourism lectures, online presentations with videos as well as virtual showrooms for those unable to attend the fair in person. 
By Messe Düsseldorf, story Vincent Green, Jul 10 2023 
Messe Düsseldorf GmbH
Messeplatz, Stockumer Kirchstrasse 61
40474 Düsseldorf
+49 211 456 001
The public transport system in Düsseldorf is safe and normally efficient. A dense network of trams, Strassenbahn, above and below ground as well as buses serve the city and its suburbs. Links via the S-Bahn train system reach further outlying areas and some neighbouring communities.