CARAVAN SALON IN DÜSSELDORF
August 27 - September 4 2022
Experience a great variety of leisure vehicles, caravanning, outdoor items, trends, innovations and new products for the 2022 season in one place. With over 600 established and new brands.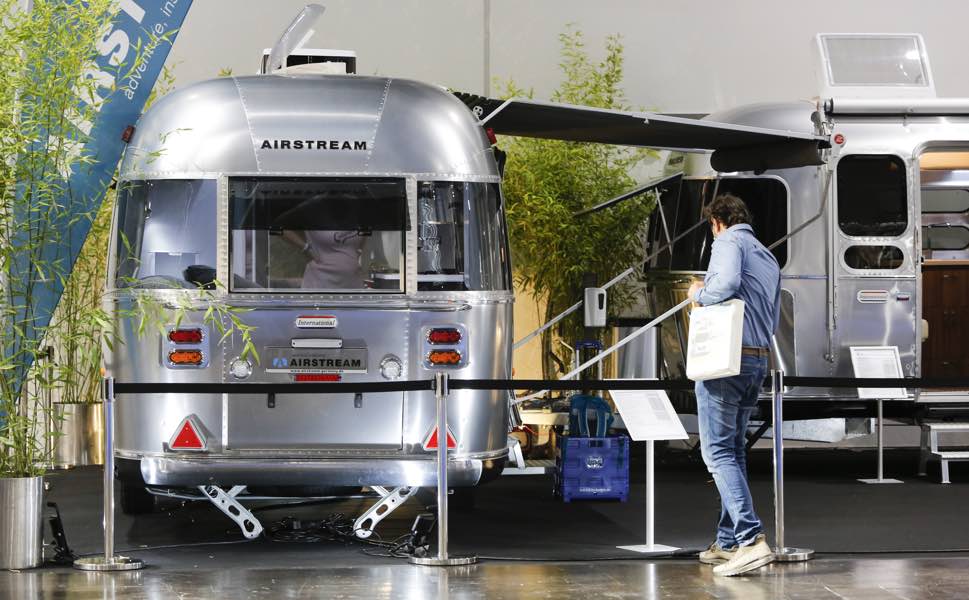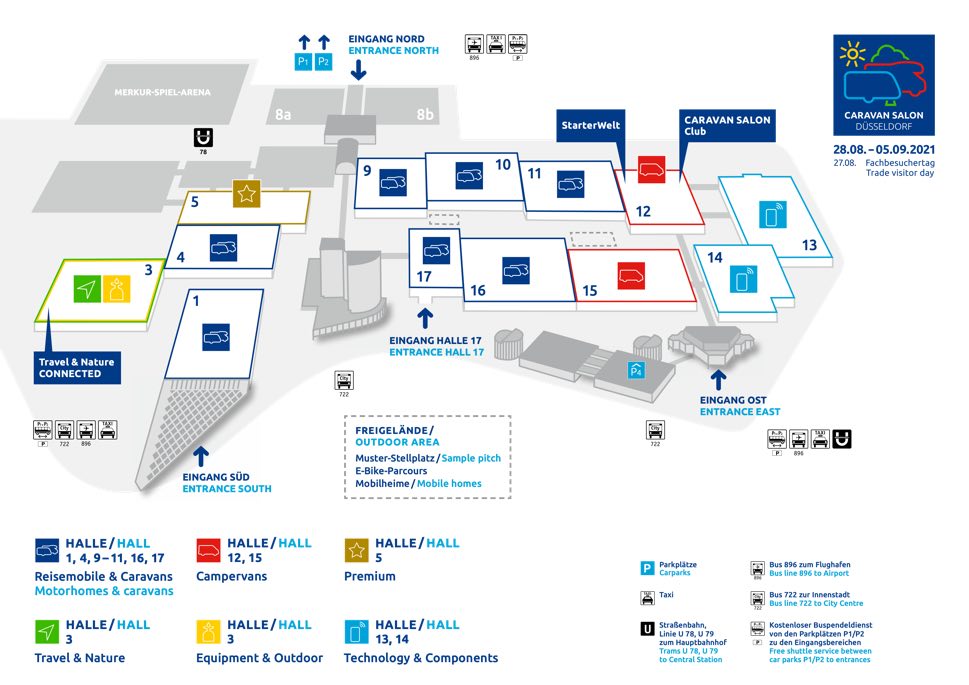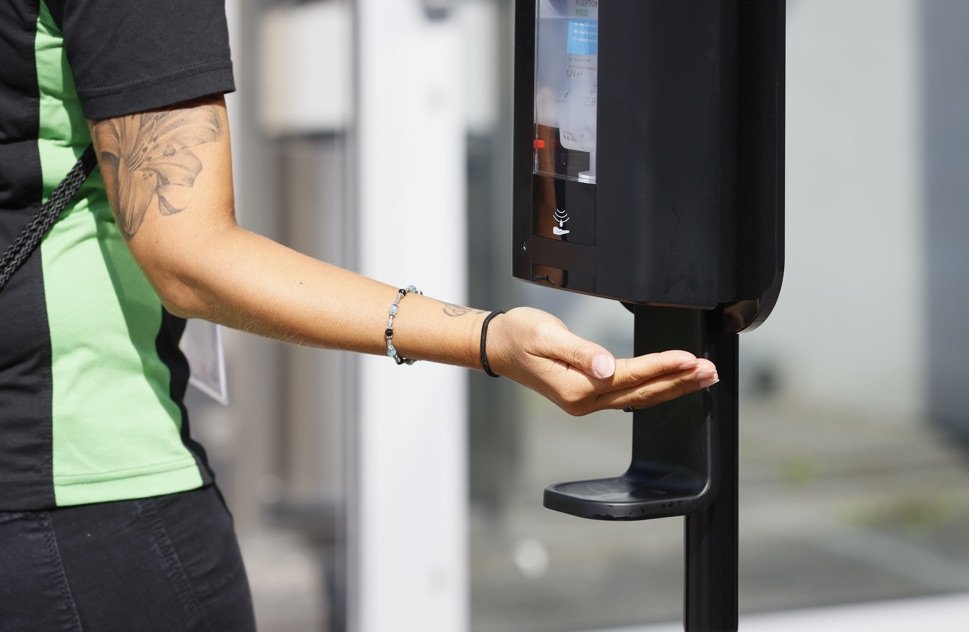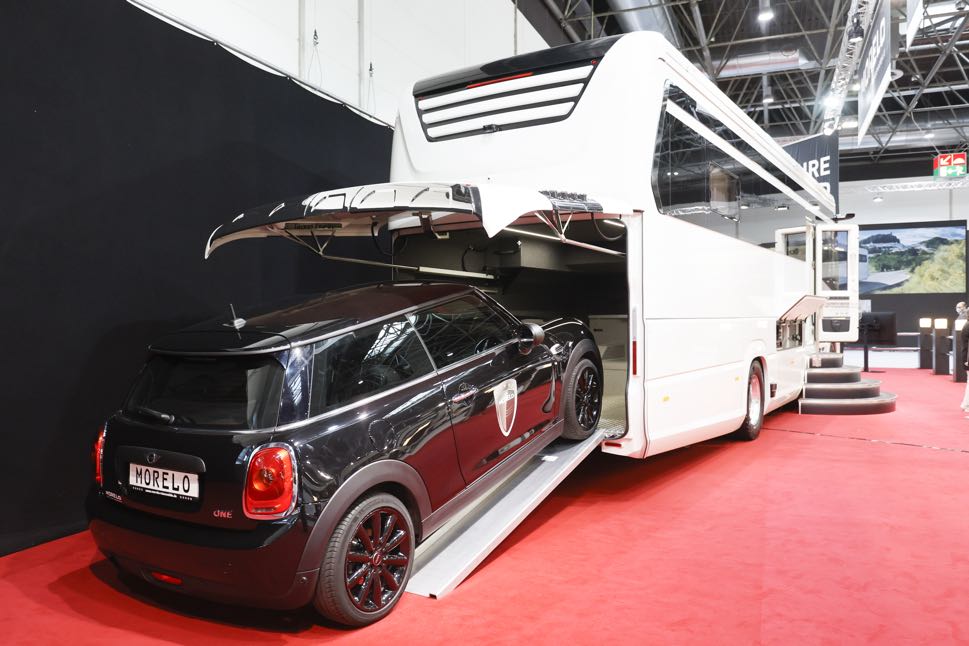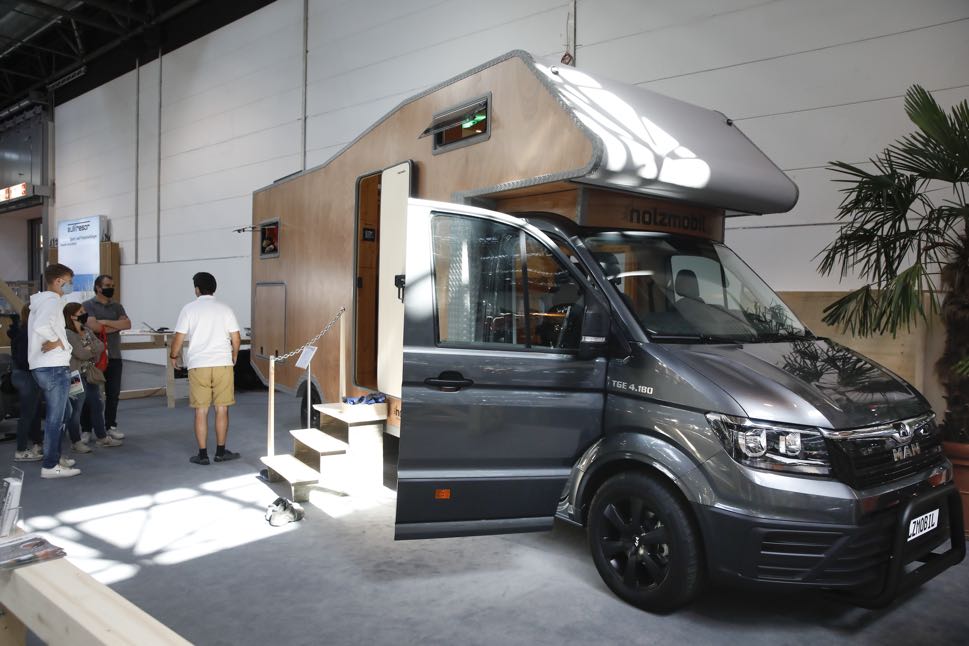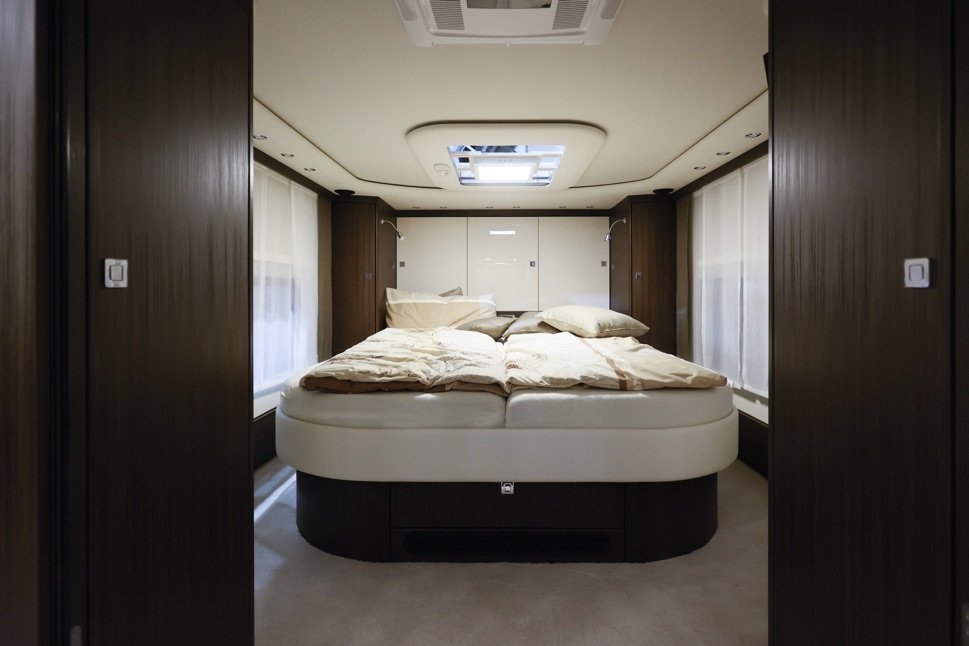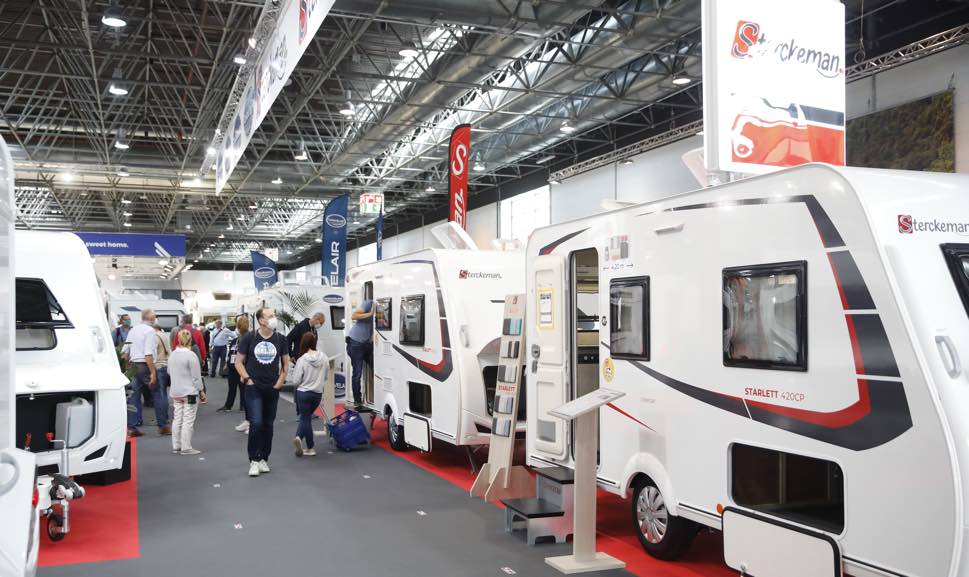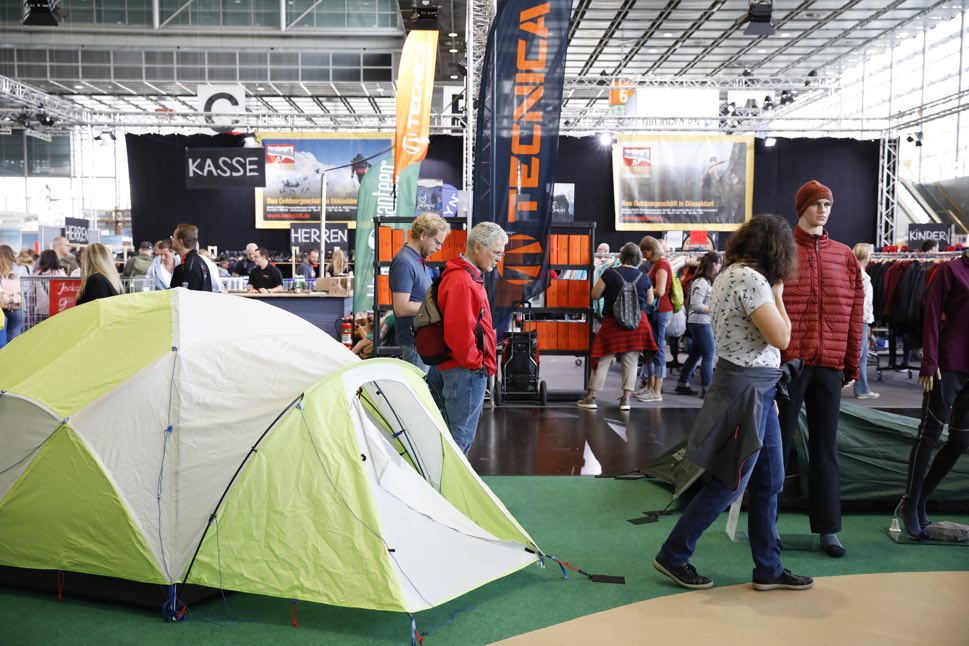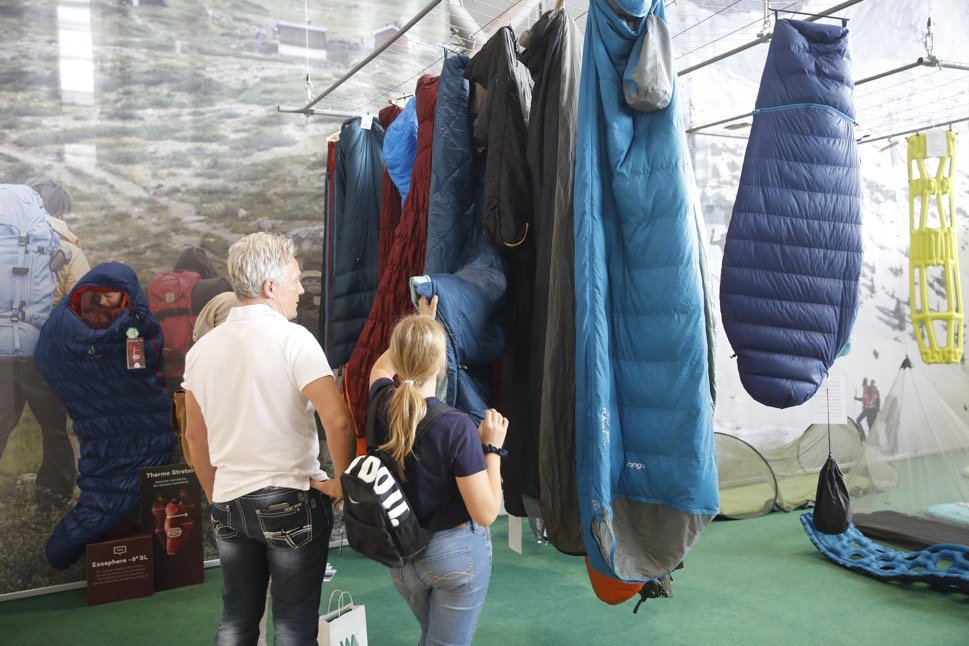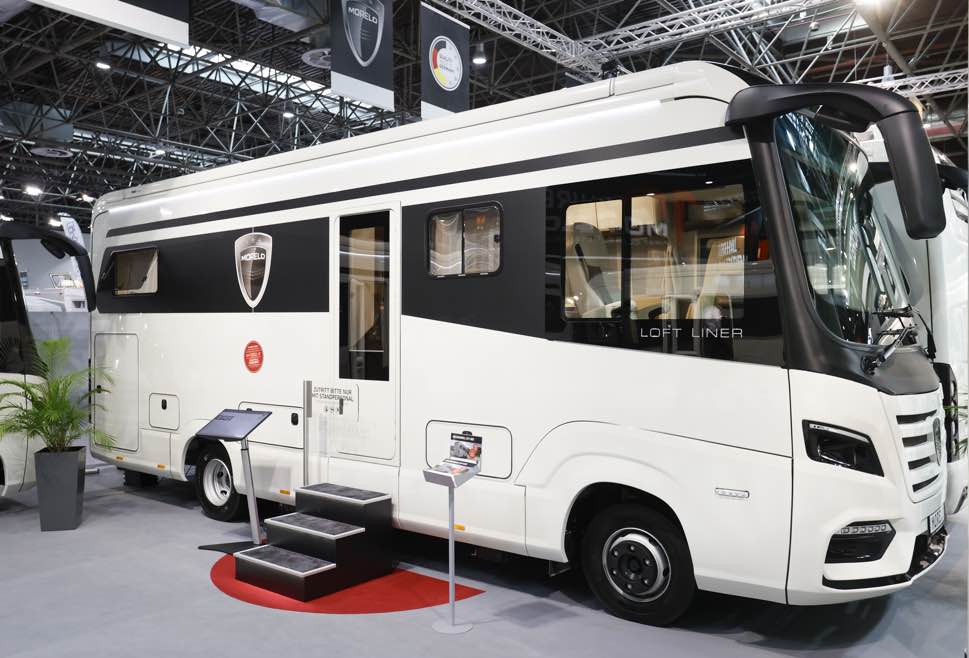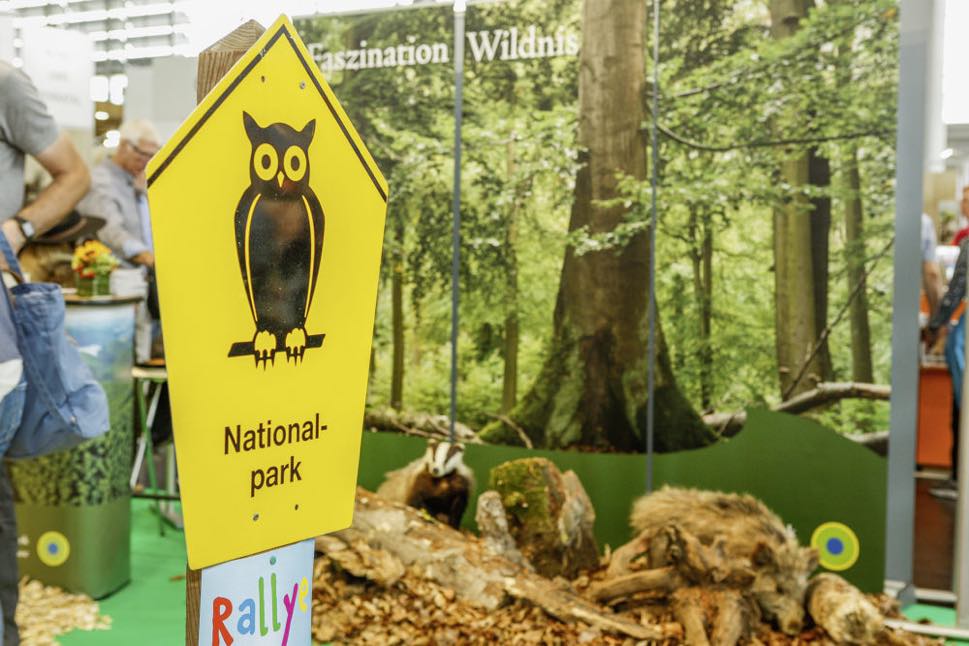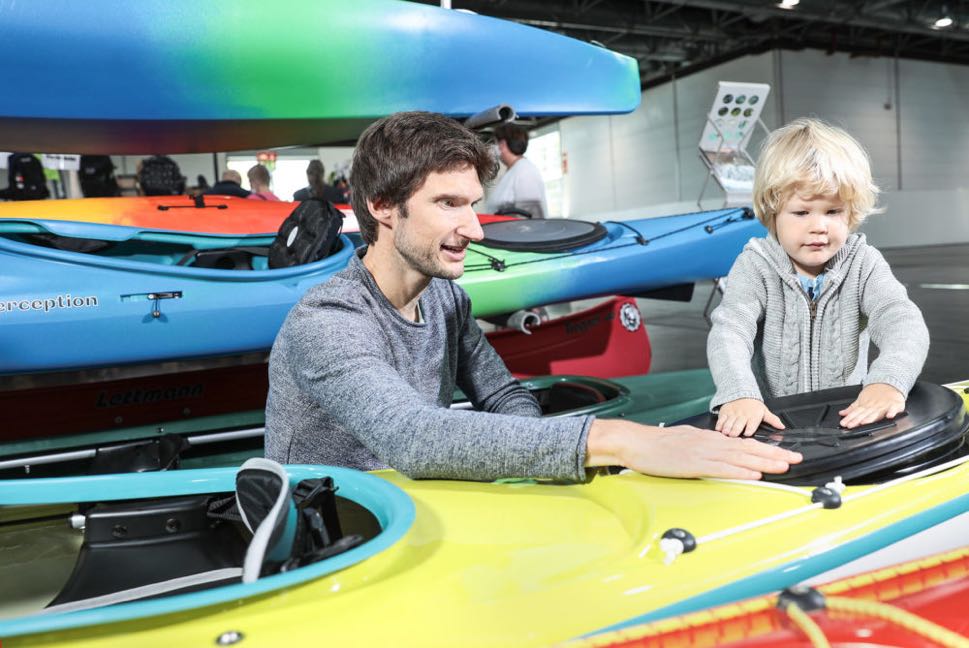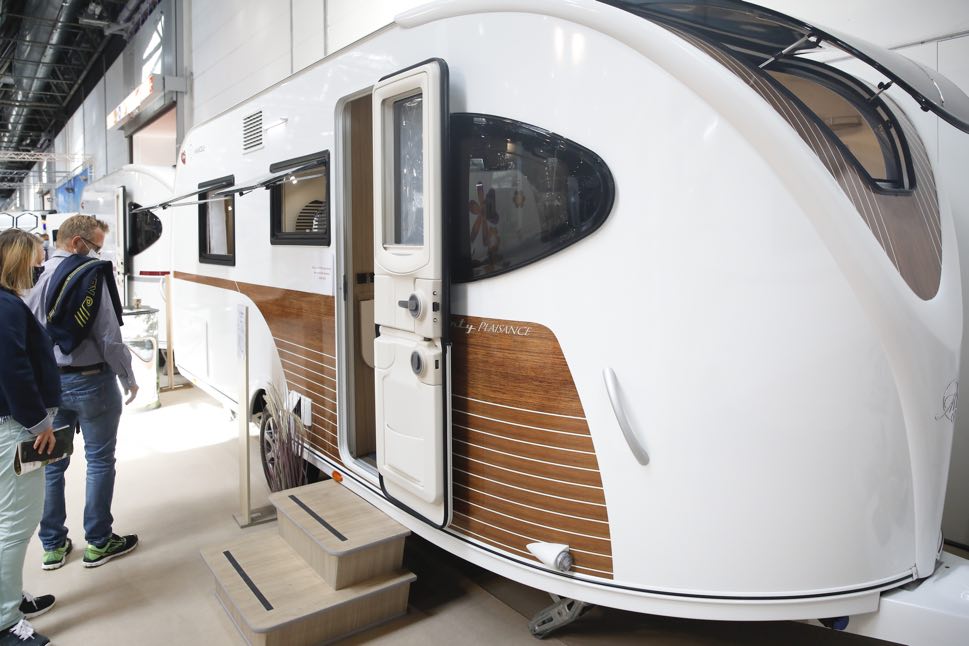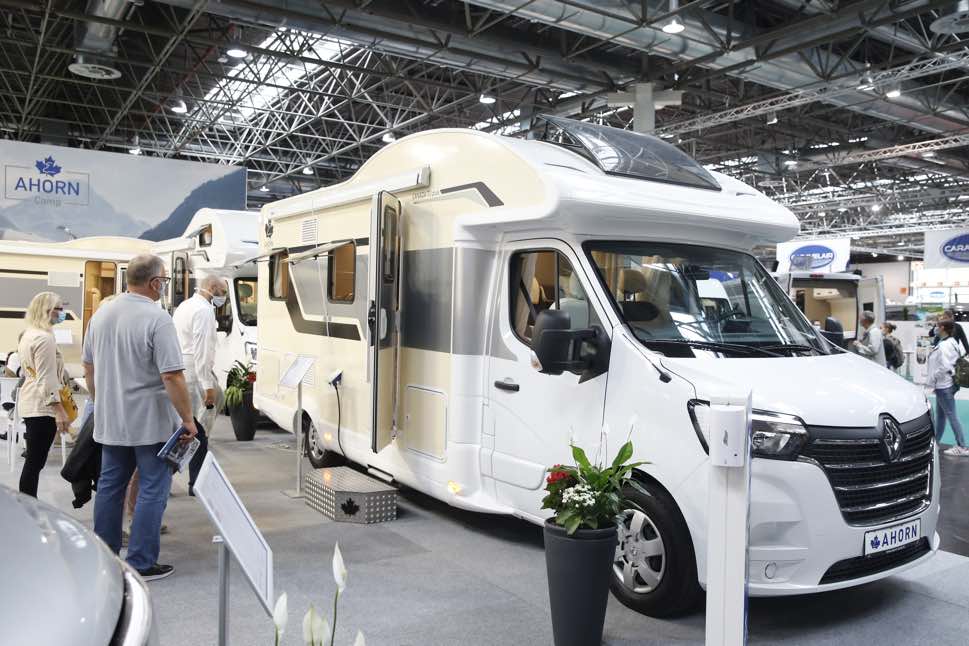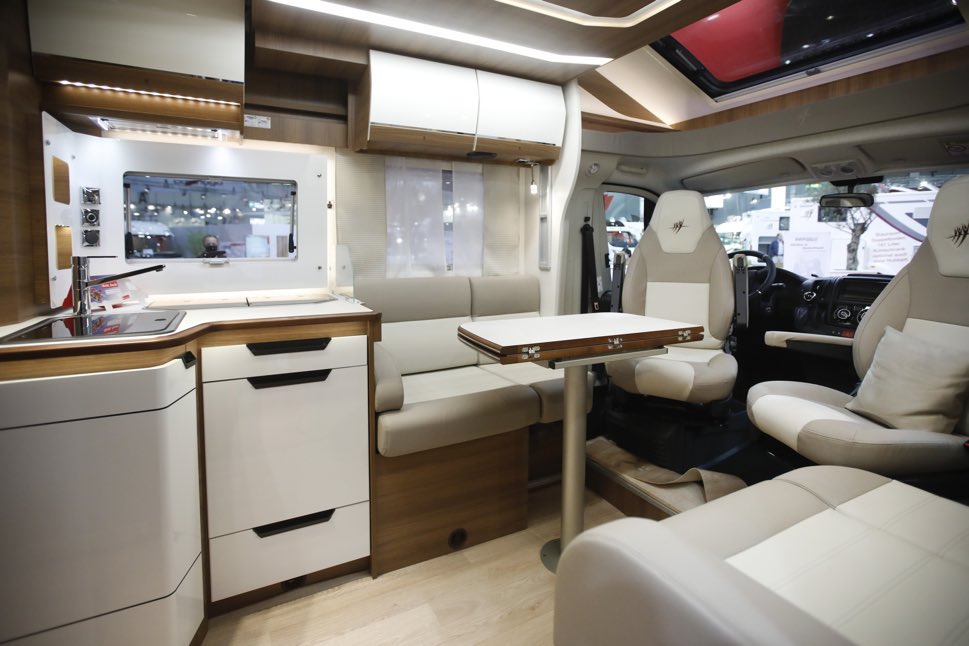 CARAVAN SALON is the world's leading trade fair for motorhomes, caravans, equipment, travel, destinations, outdoor and nature. In its sixtieth year, the industry highlight is open to the public from August 27 to September 4 2022 and trade visitors on August 26.
The fair is deal for anyone who is interested in the great outdoors or mobile options and the freedom they provide. Expats will enjoy bathing in the experience that the Messe Düsseldorf provides on our doorstep each and every year.
The 2021 edition includes the implementation of several new strategic concepts. Travel, nature and outdoor themes from the popular Tour Natur have been fully integrated for the duration in their own hall. Furthermore, current circumstances have inspired a hybrid approach.
Hygiene and digitalisation
The highest possible hygiene hygiene concept presented for the fair in 2020 also serves visitors, exhibitors and staff in 2021 to once again enable unforgettable experiences. Relaxation of travel regulations is also setting a positive signal for lively, yet safe interaction.
New digital concepts that performed well for other digital editions of other Messe Düsseldorf fairs have been created for CARAVAN SALON too. The platform enables deeper research of brands and products and provides an interactive hall plan in English. Planning and navigating is jus as possible as scanning a QR code for smart phones. Prior contact to interesting presentations through the platform as well as arranging appointments at the fair are also benefits of the new strategy.
The 2021 experience
CARAVAN SALON is the best platform to acquire a comprehensive yet condensed overview of the market. Especially for newcomers to caravanning who have a need for in-depth information. The trade fair offers the world's best opportunity to see all vehicle innovations live, to find out about exciting destinations as well as discover technical innovations in the accessories and equipment sectors.
Trends, innovations and new products for the coming season are all presented in Düsseldorf. Many exhibitors who had refrained from participating last year have returned. Compared to the previous year, three additional halls are now occupied, there is a significant increase in floor space and the number of exhibitors has risen by around 75 percent.
More than 600 exhibitors will show the whole world of mobile travel on an area of more than 200,000 square metres. In 13 halls and on the open-air site, they present the world's largest selection of caravans, motorhomes, campervans, vehicle technology, components and extension parts, tents, mobile homes, caravanning and camping accessories & equipment, outdoor clothing and equipment, tourism destinations as well as nature regions, camping and site offers.
Motorhomes and caravans are especially emotional products so potential customers wish to see and touch vehicles. Caravanning as a form of holiday has been experiencing enormous and continuous growth in popularity for almost a decade. Indeed, the pandemic has once again strengthened the trend towards individual, self-sufficient holidays and regional travel.
Almost all renowned, international manufacturers are presenting their entire product portfolio, while several new brands are also celebrating their world premiere in Düsseldorf in 2021. Everything from compact models for beginners to luxury motor homes as well as expedition vehicles for off-road use will be on show.
New hall concept
The growth rate of CARAVAN SALON and the integration of the travel, nature and outdoor themed worlds into the circuit have inspired a structural change in the hall layout. A major change is visible in Hall 3. The range of products covers Equipment & Outdoor as well as Travel & Nature, which is further enriched by manufacturers and dealers for tents and awnings as well as direct sales.
Hall 5 will remains the home the premium segment of luxury models, liners and off-roaders. Halls 12 & 15 are completely available to suppliers of campervans, while Hall 17 is completely occupied by the motorhome segment. Halls 1, 4, 9, 10, 11 and 16 is where a mix of caravans and motorhomes are on show. Finally, Halls 13 and 14 are home to exhibitors from the areas of vehicle technology, components and parts.
Digital supplements  
In addition to the real possibilities of a trade fair, CARAVAN SALON is offering digital supplements such as matchmaking, web sessions, video showrooms and a hybrid forum in the tourism sector for the first time.
Trade visitors and end consumers can get in touch with manufacturers in virtual meeting rooms. A virtual platform in the tourism sector is also installed, making interesting tourism lectures available online to people who cannot come to the fair in person. In addition, a technology forum is planned in the B2B area, where companies in the accessories sector can present themselves online with videos and virtual showrooms.
Thus, the CARAVAN SALON platform is developing for the future to offer exhibitors and visitors the best of analogue as well as digital trade fair worlds. All web sessions will also be available on demand in a video library following the trade fair.
The tried and tested matchmaking organisational tool is being used for the fist time at an in-person fair. It enables targeted management of appointments and will prevent large crowds in front of vehicles. In addition, it is available both for the transfer of technical know-how between experts and exhibitors, as well as enabling caravanning fans who are eager to buy to make an initial detailed enquiry with manufacturers' advisors.
Travel & Nature Connected creates a comprehensive, hybrid platform for hiking and trekking destinations as well as camping and caravan sites. Here, they can present themselves to their local audience on the stage in Hall 3. A virtual presentation for the online community can also be used, since a chat function for detailed information exchange is also available to online participants.
Virtual Technology Days herald a new trade fair era for the caravanning industry. For the first time, experts from all over the world will have the opportunity to participate virtually in the presentations of the technology exhibitors at CARAVAN SALON Düsseldorf. 
Sessions are aimed at participants from overseas who are not yet able to take part at the event in Düsseldorf due to the pandemic. Due to time differences, these are divided into three main target markets: Australia on September 1 from 8 am to 12 pm, North America September 1 from 3 pm to 6 pm and Asia September 2 from 8 am to 12 pm. The online videos will be then be available on demand in the trade visitor area.
Outdoors integrated
Hall 3 has integrated and improved upon former Tour Natur trade fairs with the two zones Travel & Nature and Equipment & Outdoor.
The Travel section presents national and international tourism offers. Be inspired and discover new travel and excursion destinations as well as attractive camping and camping sites and see where the journey takes you.
In the Nature section, visitors can learn about the wide range of options for mobile travel more naturally on the road and in harmony with nature. Whether fascinating natural landscapes, parks, forests and hiking regions – with a mobile home, caravan or campervan it is possible to reach impressive travel destinations that provide unforgettable experiences of nature.
The Equipment section presents supplementary products, digital offers and services relating to caravanning. Discover among other things carrier systems, roof tents, folding caravans, camping boxes, accessories and much more. In addition, purchase the latest camping articles directly on site. From cup to grill visitors can find literally everything their heart desires.
In the Outdoor section visitors can find a wide range of equipment and clothing for all vacation activities. When active on tour, whether hiking, climbing, water sports or cycling, the right accessories can be bought here.
New clientele
In the motorhome segment compact models are especially popular as they particularly appeal to younger target groups and caravanning newbies with easy handling, maximum agility and lower, entry-level prices. On a smaller footprint smart and space-saving storage solutions and furnishing concepts are of particular importance. Add to this the wide range of base vehicles now available.
Tickets and times
CARAVAN SALON Düsseldorf 2021 is open to the public from 10 am to 6 pm between August 28 and September 5 2021. A one day online ticket prices vary. Adults pay 15 euros. Students, CARAVAN SALON Club and Boot Club members pay 11 euros while children aged 6 to 12 are charged 5 euros per ticket. Entry for an afternoon is charged at 9 euros.
All tickets are exclusively available online and in advance. Admission tickets include a free return trip to the exhibition centre within the networks of the Rhein-Ruhr transport authority, VRR on the day of the visit to the trade fair. Including DB trains travelling in 2nd class compartments.
RV park
At the Caravan Center on the large car park P1, Grossparkplatz P1, the trade fair visit becomes a real experience for the duration of the fair. The park provides fully serviced and unserviced pitches.
Pitches can only be booked online following the purchase of entry tickets to CARAVAN SALON in the ticket shop.
Join the club
The CARAVAN SALON club can look back on impressive growth for more than two decades. The world's biggest trade fair club has almost 200,000 registrants. Club membership is completely free and offers all caravanning fans helpful information as well as useful bargain offers and price discounts.
Please note: Tickets can only be purchased online and are valid only for the day for which you have bought and registered. Corona precautions are in place and well explained in English.
By Messe Düsseldorf, story Vincent Green, Aug 6 2021
Messe Düsseldorf GmbH
Messeplatz, Stockumer Kirchstrasse 61
40474 Düsseldorf
+49 211 456 001
The public transport system in Düsseldorf is safe and normally efficient. A dense network of trams, Strassenbahn, above and below ground as well as buses serve the city and its suburbs. Links via the S-Bahn train system reach further outlying areas and some neighbouring communities.