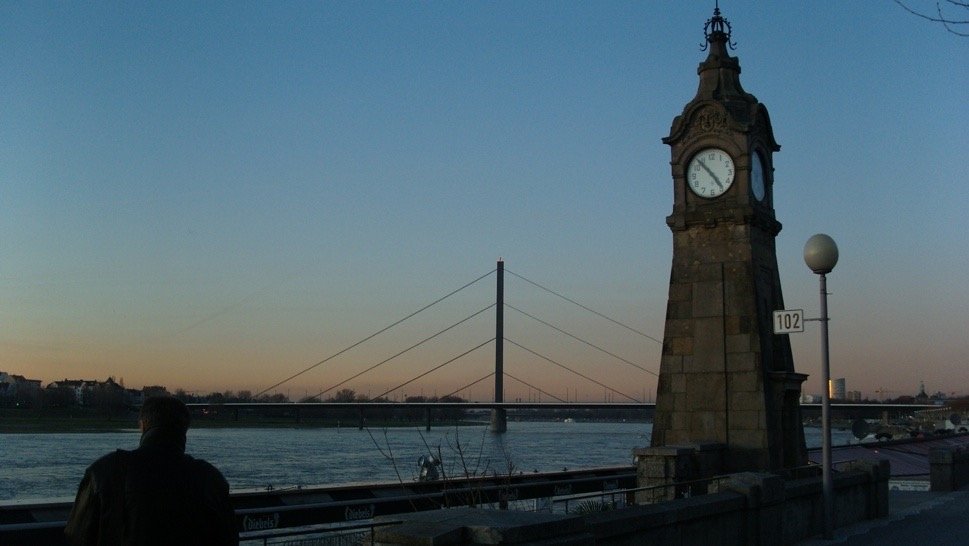 The world is full of legendary promenades where life vibrates. They are simply places to be where bohemians, business folk and tourists mingle. For many years, Dusseldorf has had its own riverfront promenade, Rheinuferpromenade, leading to the adjoining, urbanised harbour, Hafen.
In days of old, the river shore was traditionally used to load goods out of and onto barges transporting merchandise and goods into the old town, Altstadt. The cranes and accompanying rail tracks of latter years industrialised atmosphere have been replaced. The noisy, traffic filled dual carriageway of previous years has been buried in the tunnel below. Today, there are just a couple of pleasure boats that set sail here for tours on the river, which are generally offered through longer summer months.
The former commercial port area closest to the city has been splendidly regenerated and transformed into an architectural potpourri of old and new buildings. The media harbour, Medienhafen, is home to several TV, media and advertising companies. It offers a blend of fashionable upscale restaurants, bistros and clubs as well as hotels. The NRW Parliament building, Landtag, and the Rhine Tower, Rheinturm, can also be found here. The Gehry buildings at the entrance to the area have become one of the city's landmarks.
Enjoyable urban space
The promenade itself is a sidewalk on the eastern bank of the Rhine protected by the ancient wall. It is about three kilometres in length with tranquil spaces to relax as well as grab a bite to eat or a drink. Glancing across the river, the picturesque houses in the district of Oberkassel can be seen. On the same riverbank, an enormous fun fair, Kirmes, takes place every year during the summer.
On sunny days it's possible to meet an extraordinarily diverse number of people along the promenade. They stroll, sit on the benches, ride bicycles, skate, jog, play patenque, watch street performers or simply relax and enjoy the view. Locals and visitors alike indulge in sitting in small restaurants and cafés sipping a beer, or supping a coffee and gazing at the passing barges or the sunset.
By Philipp Schiwek, Jul 16 2013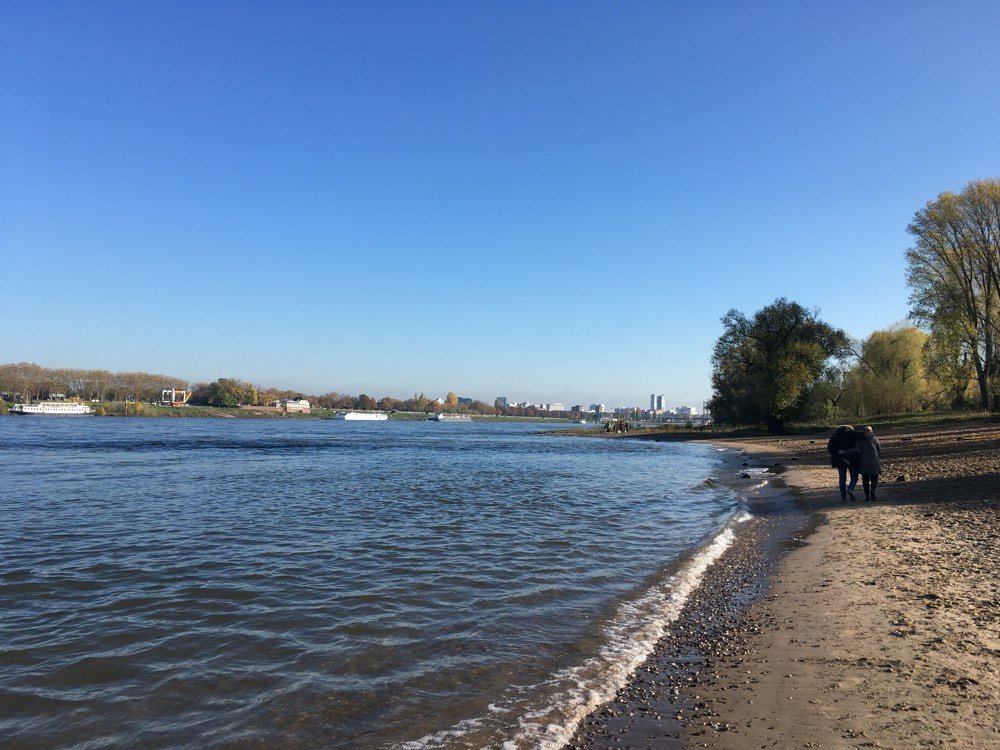 A great way to get to know Düsseldorf is to take an inspiring and rewarding walk, allow impressions to cause a pause, interact and allow details to remain more memorable. Admiring quaint side streets, strolling the promenade, the riverside or numerous woodlands bring joy to the soul.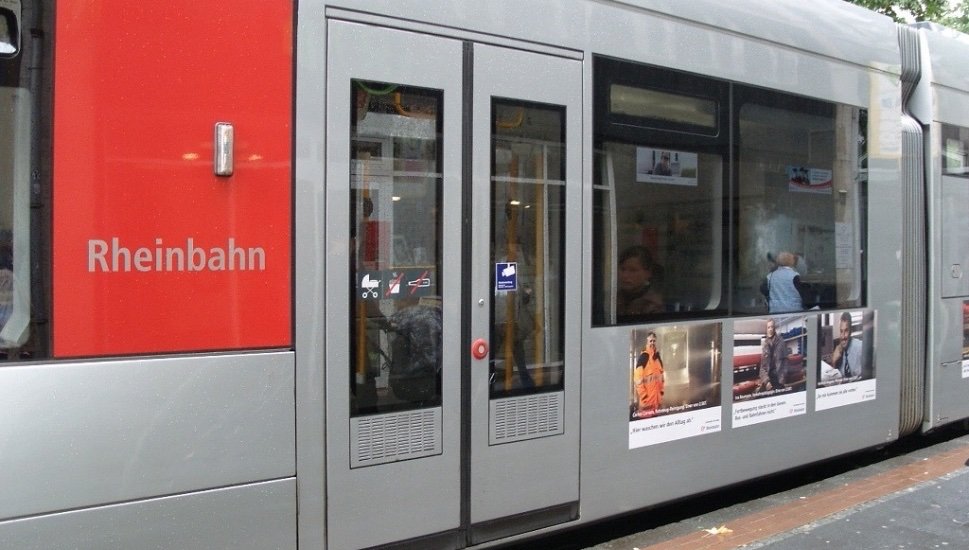 The public transport system in the city is safe and normally efficient. A dense network of trams above and below ground as well as buses serve the city and its suburbs. Links via the S-Bahn train system reach further outlying areas and neighbouring communities.
Original language movies are popular among expats in Düsseldorf. Films are frequently screened in English at a variety of cinemas in original with subtitles, known as OmU or Original mit Untertitel and without, portrayed as OV or Original Version.