CLOCK TOWER IN DÜSSELDORF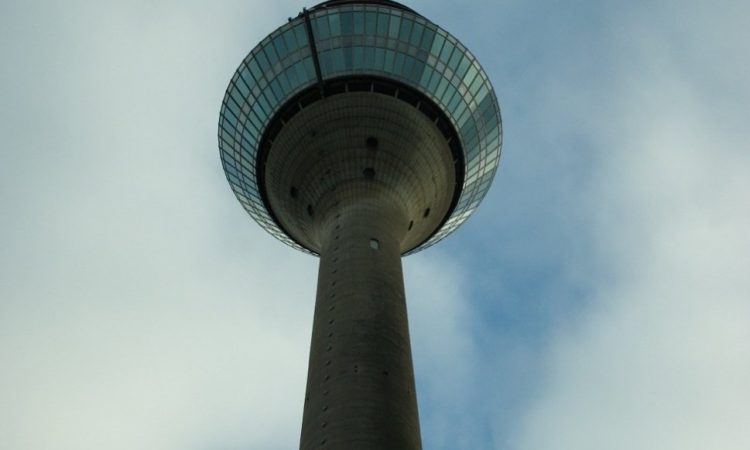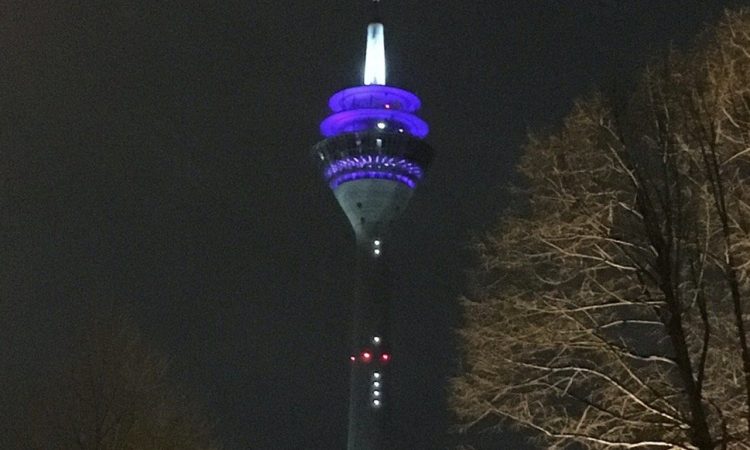 Originally built for radio and television broadcasting, the Rhine Tower, Rheinturm, is the highest building in Düsseldorf and at 240.5 metres, it rises far above everything else in the state capital.
Its platform affords an especially impressive panorama of the city and surrounding area. Whether the media harbour, Medienhafen, the old town, Altstadt, the court gardens, Hofgarten, the famous Königsallee or the majestic river. Even Cologne is visible during fine weather. The high level restaurant rotates 360 degrees during every hour, first in one direction then the other.
The tower also houses a unique decimal timepiece formed by light-emitting diodes down the length of its column. Created by local designer Horst H. Baumann, the timepiece offers many observers a challenge to tell the time.
The clock's display is actually very easy to decipher. Separated into three sections, each with two sets of lights, the lamps designate hours, minutes and seconds from top to bottom. Each upper set of lights signifies tens, the lower set shows the singles of the decimal system. Thus, the time in the image is 21:40 hrs or 9:40 pm. Two lights above and one below in the upper hour section and four lights above, none below in the middle section. The lights in the lowest seconds section are not visible here. Simple! 
By Philipp Schiwek, Jul 16 2013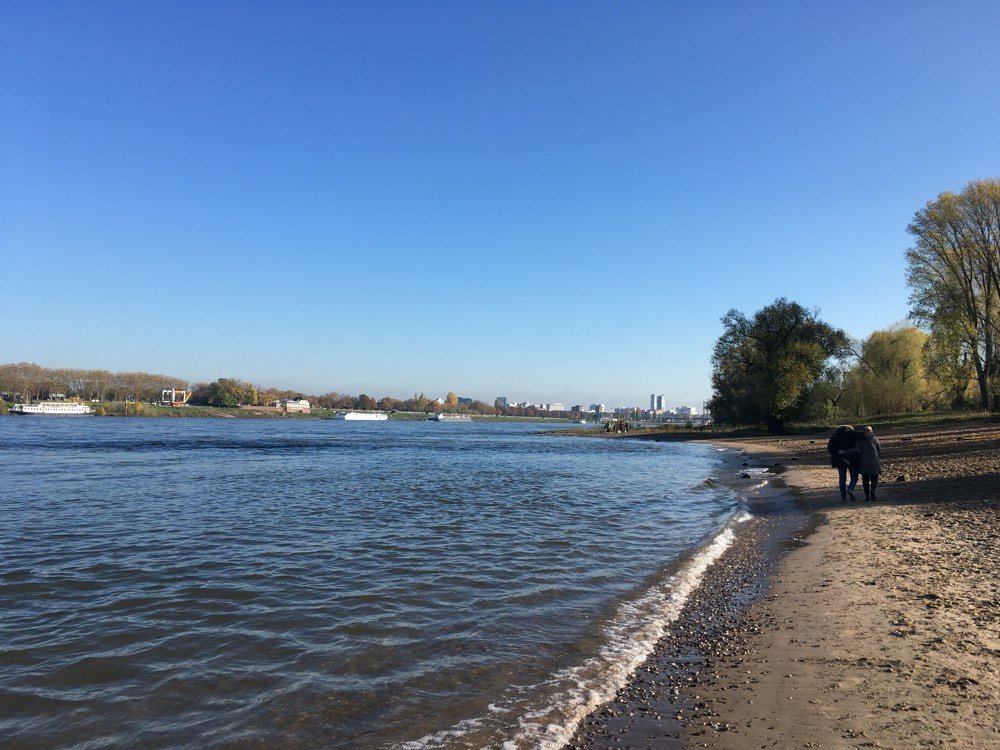 A great way to get to know Düsseldorf is to take an inspiring and rewarding walk, allow impressions to cause a pause, interact and allow details to remain more memorable. Admiring quaint side streets, strolling the promenade, the riverside or numerous woodlands bring joy to the soul.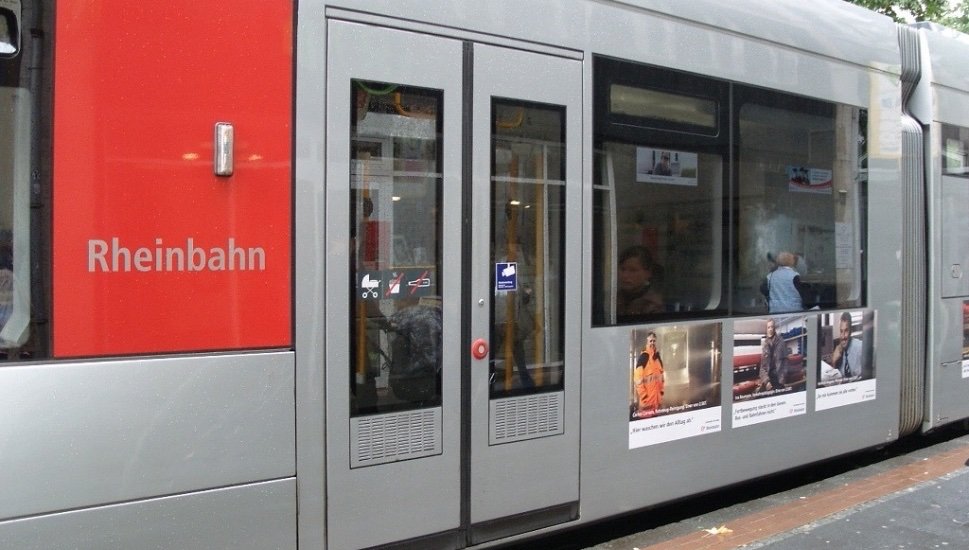 The public transport system in the city is safe and normally efficient. A dense network of trams above and below ground as well as buses serve the city and its suburbs. Links via the S-Bahn train system reach further outlying areas and neighbouring communities.
Original language movies are popular among expats in Düsseldorf. Films are frequently screened in English at a variety of cinemas in original with subtitles, known as OmU or Original mit Untertitel and without, portrayed as OV or Original Version.